My guest this week is the Founder and Chairman of Interaxon, the company behind Muse, the brain sensing headband and brain fitness tool, Dr. Ariel Garten.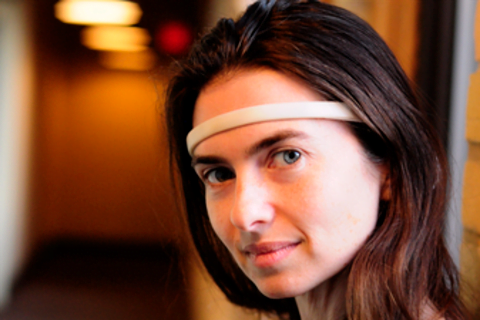 Often called the "Brain Guru", Garten is also a practicing psychotherapist and in 2007, Garten co-founded InteraXon,a leading company creating brainwave controlled products and experiences.
Garten focuses on the intersection of technology, neuroscience, art and design. Muse, InteraXon's brain-sensing headband, is just one example of the innovative work done by Ariel, and it allows consumers to interact with their smart phone and tablet using the power of their mind. Garten and Muse are regularly lauded in global media for creating what Huffington Post calls "the beautiful headband that will make you smarter".
Garten regularly lectures at MIT, Singularity University and FutureMed. Her lecture on Ted.com has over 300,000 views.
What you will learn in this episode
What the brain 'looks like' when it is distracted
How to calm our minds when we are digitally distracted
The role of technology in making us mindful
Resources mentioned in the show
Muse Headband with $50 discount for Digital Mindfulness listeners!