Digital Wellbeing Festival 2020
Advancing Global Digital Wellbeing.
June 30 - July 2 | Online
Get Your Ticket
An event for human thriving in the digital age
Digital Wellbeing Community.
Recent years' have seen consumers gravitating towards products and experiences that enhance their health and wellbeing. This trend increasingly applies to digital experiences as the demand for products that support better sleep, mental health, fitness, and stress management has come to prominence. 
In our private lives, and the workplace, consumers increasingly demand digital products that promote healthy habits, are secure and support human flourishing.
As a global population, spending more time at home has increased the amount of time spent with digital devices and the requirement for digital wellbeing has never been more relevant.
A growing global community of creators and thought leaders is shaping the digital wellbeing landscape. At the same time, companies around the world understand the impact that technology has on human wellbeing, and understand that positive digital experiences are vital to attracting and retaining customers, and maintain overall wellbeing.
Innovations in areas such as sleep tech, the remote workplace and mental health solutions have shown that new technologies and distribution models are enabling the rise of this digital wellbeing economy and capturing consumer attention. 
In our second, annual Digital Wellbeing Festival, we bring together thought leaders and brands from around the world to share the innovations and latest thinking in the digital wellbeing landscape.
Join us for exclusive workshops, live digital wellbeing study groups, exclusive AMAs, Plenary Talks, and much more!
What You Will Discover at Digital Wellness Festival 2020
Connect with Likeminded People
Gain insights from some of the best brands and thought-leaders in the world sharing their innovative ideas and developments in the digital wellbeing field.
Exclusive Content
Our keynote talks, workshops, study groups, AMAs and other online experiences are unique opportunities to immerse yourself in the global digital wellbeing landscape and connect with other amazing people!
Professional Development
At the Digital Wellness Festival, our online learning experiences offer you brilliant opportunities for professional development to advance your career and your business in this rapidly advancing field.
A Look At Last Year's Keynote Speakers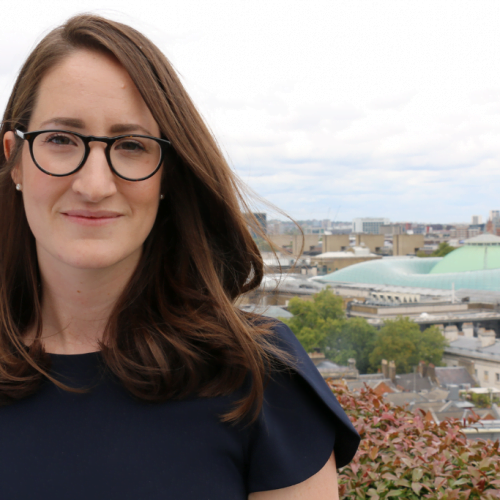 Rose La Prairie is Google's Head of Digital Wellbeing. Her team explores digital wellbeing and human relationships with technology. Rose's talk was entitled "Digital Wellbeing at Google"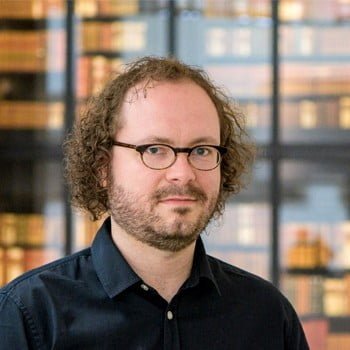 James Williams writes about the philosophy and ethics of technology. He is particularly interested in advancing freedom of thought and wellbeing in environments of highly persuasive design.
His first book, Stand Out of Our Light: Freedom and Resistance in the Attention Economy, was published in June by Cambridge University Press as an outcome of the inaugural Nine Dots Prize, which he won in 2017. The Observer hailed it as 'a landmark book,' Financial Times described it as 'an absorbing and deeply disturbing book, and TechCrunch called it 'an instant classic in the field of tech ethics.'
Additionally, the President of Princeton University recently selected Stand Out of Our Light as this year's 'pre-read' book, which all incoming Princeton students will be assigned to read before commencing their studies.
James received his PhD from Oxford, where he studied at Balliol College and the Oxford Internet Institute, under Professor Luciano Floridi. James continues to be a research associate at the OII's Digital Ethics Lab and has also been a visiting researcher at the Oxford Uehiro Centre for Practical Ethics, a tutor in the Oxford Computer Science department, and a visiting fellow at the Centre for Research in the Arts, Social Sciences, & Humanities (CRASSH), University of Cambridge.
Previously, James worked at Google for over ten years, where he received the Founder's Award, the company's highest honor, for his work on search advertising. He is also a co-founder of the Time Well Spent campaign; a consultant across industry, academic, non-profit, and governmental sectors; a frequent commentator on technology issues in the media; and has written on technology topics for The Observer, WIRED, and other publications. Prior to his professional and academic work, James earned a master's in product design engineering and an undergraduate degree in literature.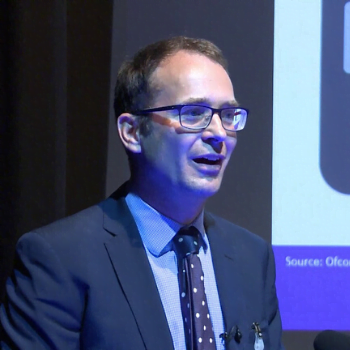 Ian MacRae is the director of market intelligence at the UK Office of Ocommunications (OfCom). Ian's presentation was titled "Connected Behaviour In A Constantly Connected World"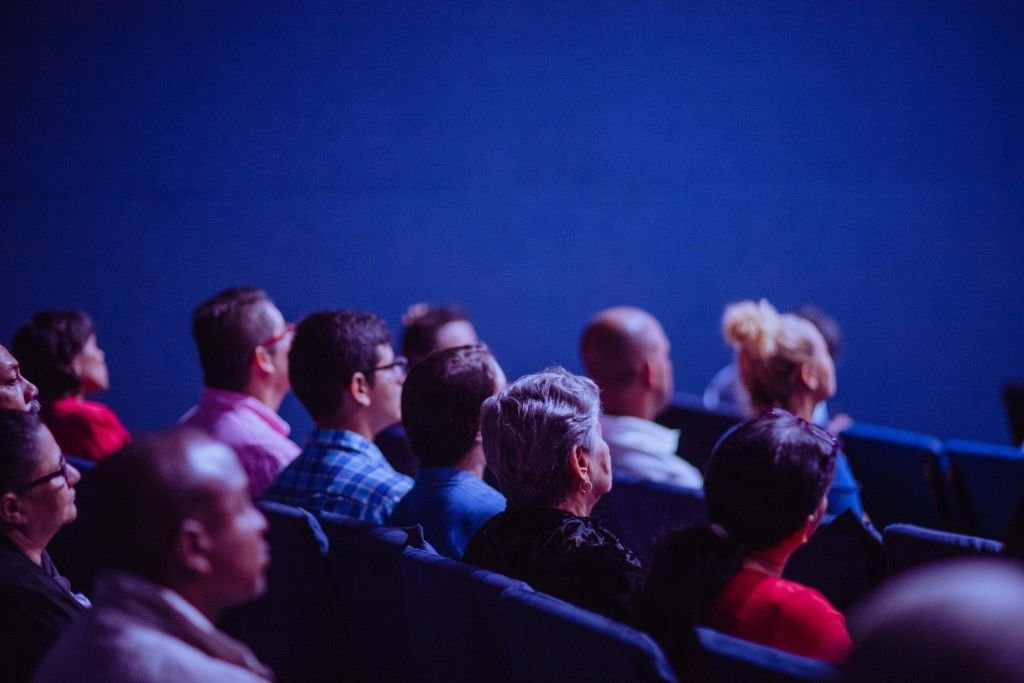 New This Year.
Deep dive sessions focused on innovations in the digital wellbeing sphere with pracitcal workshops and technical labs
New event tracks: themed tracks will encourage greater opportunities for connection with people from different industries and skill sets
Live podcasts with speakers available for attendees to download online
Faclitated networking: Opportunities to make new connections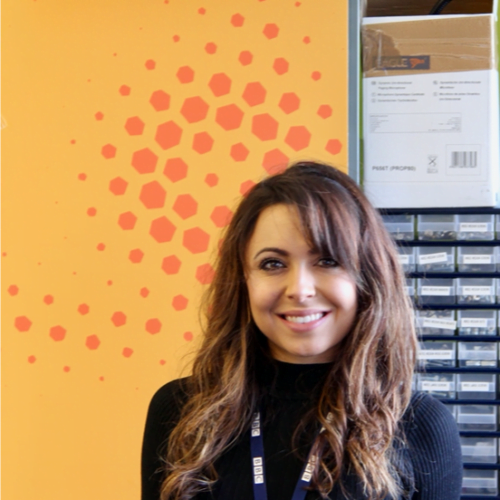 Lianne Kerlin is a research scientist at BBC R&D, who is deeply interested in the impact of technology on people and society. She leads R&D human values; work that puts audiences' core values at the heart of shaping future media services. By providing psychological insight and actionable tools, she helps to guide meaningful innovation, value driven decision making, and new ways to measure value in a digital world.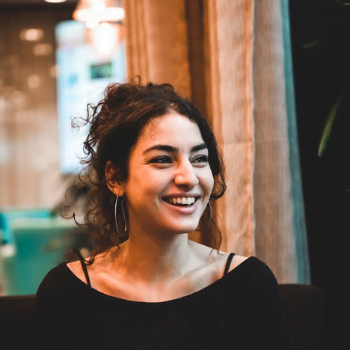 Jasmin Khan has spent the past decade immersed both in tech and mindfulness, having worked at Google and Twitter, while establishing a practice and training extensively in Eastern embodiment and psychological methodologies. Jasmin Khan now produces creative technology and program manages innovation teams in the UK, Europe and the Middle East. She is a certified yoga and meditation teacher, a coach, trained in contemplative psychology, restorative and compassion-based practices and embodied principles.
Creative Technology I Agile Teams I Meditation I Embodiment I Compassion-based Practices
Dr Lawrence Ampofo is the founder and CEO of Digital Mindfulness, helping people around the world better engage in the worlds of digital wellbeing and responsible innovation.
Responsible Innovation I Emerging Technology I Tech Risks I Human-Centred Design I Events & Conferences
Georgie is Managing Partner at Made by Many, an an innovation consultancy that places equal focus on strategy and execution. Made by Many has world-class design and engineering capability to test ideas in the market quickly and help clients identify the right digital strategy, grow their own capabilities and scale.
Over the last ten years, they've worked with hundreds of partners in varied markets and sectors, achieving consistently high success rates. Made by Many works through the entire innovation cycle.
Howard Nuk is an industrial and product design leader, entrepreneur, inventor, speaker, and co-founder of Palm Ventures Group, Inc. In 2016, Howard Nuk and Dennis Miloseski co-founded the San Francisco-based startup Palm Ventures Group. Nuk and Miloseski also brought on NBA champion Stephen Curry as a strategic investor and advisor to Palm. The new Palm brand and their first phone also named "Palm" launched in November of 2018 with exclusive partner, Verizon. Prior to Palm, Howard was Vice President of Industrial Design at Samsung Design America. Nuk developed new mobile tech products, including the Samsung wireless earbuds - Samsung Galaxy Buds, Gear IconX, Gear IconX 2018, and Gear Circle;
Samsung wrist wearables - Samsung Gear Fit 1, Gear Fit 2, Gear S, and Gear S2. Nuk also designed the Samsung Level headphones lineup, and Samsung Galaxy View products.
Dennis is Co-Founder at Palm. Dennis is an industry product leader and entrepreneur with over 20 years experience bringing technology and lifestyle products to market for some of the most renowned brands in the world. As Vice President, Head of Studio at Samsung Design America and Head of Samsung Mobile UXCA, he served as a global design leader at Samsung with a focus on new category creation in consumer lifestyle products. Dennis drove the launch of over 15 new category products across mobile, wearables, smartwatches, fitness, and audio categories. Prior to Samsung, Dennis was part of the design leadership team at Google. Dennis managed the user experience teams responsible for launching end-to-end experiences for products such as Gmail and Google Apps. During his later tenure at Google, he was Head of Design for Special Projects across Google's hardware programs at YouTube, TV, and Chromecast projects. He earned a degree in design at the Art Institute and is a graduate of the Harvard Business School executive leadership program.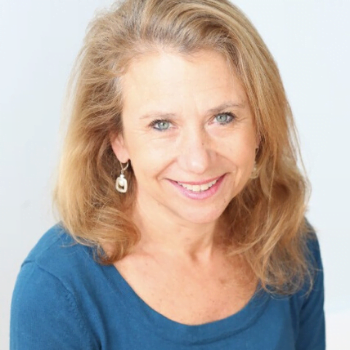 In 1997, when Susan Reynolds, M.Ed, a life-long educator and Co-Founder of LookUp.live, witnessed the promise and peril of the Internet, she became deeply concerned about technology's role in students' lives. After 22 impassioned years working in digital wellbeing, mindfulness, and youth mental health, she came to an aha moment. Nearly 100% of all solutions to mitigate digital overload and 24/7 connectivity were designed by adults. No one was asking Gen Z for their solutions. In response, Susan launched LookUp.live, a nonprofit incubator that exists to improve mental health and wellbeing by empowering youth to design solutions and create a global social movement to reverse the negative effects of digital overload, find balance, and embrace "the humanness of things." Together, with its academic partners, LookUp discovers, invests in, and accelerates youth-led solutions into its virtual incubator where students receive support from LookUp's esteemed network of mentors, advocates, and professional advisers. Susan is also the Co-Founder and Director of Youth Advocacy for the Digital Wellness Collective. She graduated with a BA from Dartmouth College and M.Ed from Tufts University.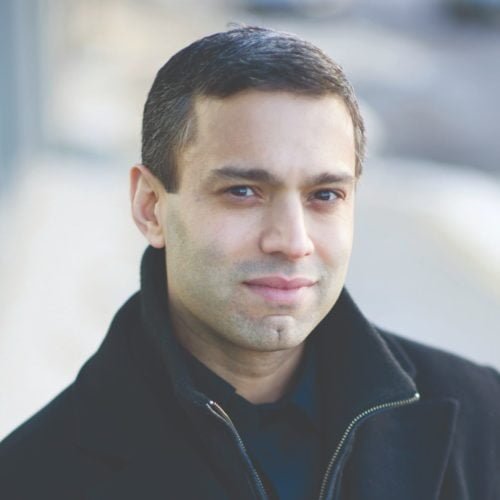 Vikram Mansharamani is a lecturer at Harvard University and the author of Boombustology: Spotting Financial Bubbles Before They Burst. A frequent commentator, his ideas and writings have appeared in Fortune, Forbes, the New York Times, and many other publications. LinkedIn listed him as the #1 Top Voice for Money, Finance, and Economics for both 2015 and 2016, and Worth magazine profiled him as one of the 100 most powerful people in global finance in 2017. He holds a PhD and two master's degrees from MIT as well as a bachelor's degree from Yale University, where he was elected to Phi Beta Kappa.
Get Your Tickets Today for Free.
What People Say About the Digital Wellbeing Festival
"I think the fact we could measure our company vs other providers is very insightful"

Biobeats
"The Digital Wellbeing Festival was a truly unparalleled window into the most significant and exciting category of our time."

Deliveroo
Partner with the Digital Wellness Festival
See our partnerships page and discover how opportunities for speaking, chairing, exhibiting and branding can help put your brand in front of international digital wellbeing brands.
Schedule
The event schedule will be presented here when published.