An event for human thriving in the digital age
Digital Wellbeing Community.
Recent years' have seen consumers gravitating towards products and experiences that enhance their health and wellbeing. This trend increasingly applies to digital experiences as the demand for products that support better sleep, mental health, fitness, and stress management has come to prominence. 
In our private lives, and the workplace, consumers increasingly demand digital products that promote healthy habits, are secure and support human flourishing.
As a global population, spending more time at home has increased the amount of time spent with digital devices and the requirement for digital wellbeing has never been more relevant.
A growing global community of creators and thought leaders is shaping the digital wellbeing landscape. At the same time, companies around the world understand the impact that technology has on human wellbeing, and understand that positive digital experiences are vital to attracting and retaining customers, and maintain overall wellbeing.
Innovations in areas such as sleep tech, the remote workplace and mental health solutions have shown that new technologies and distribution models are enabling the rise of this digital wellbeing economy and capturing consumer attention. 
In our second, annual Digital Wellbeing Festival, we bring together thought leaders and brands from around the world to share the innovations and latest thinking in the digital wellbeing landscape.
Join us for exclusive workshops, live digital wellbeing study groups, exclusive AMAs, Plenary Talks, and much more!
What You Will Discover at Digital Wellness Festival 2020
Connect with Likeminded People
Gain insights from some of the best brands and thought-leaders in the world sharing their innovative ideas and developments in the digital wellbeing field.
Exclusive Content
Our keynote talks, workshops, study groups, AMAs and other online experiences are unique opportunities to immerse yourself in the global digital wellbeing landscape and connect with other amazing people!
Professional Development
At the Digital Wellness Festival, our online learning experiences offer you brilliant opportunities for professional development to advance your career and your business in this rapidly advancing field.
A Look At Last Year's Keynote Speakers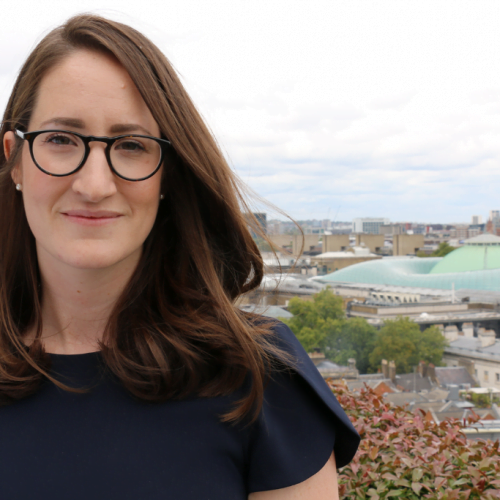 Rose La Prairie is Google's Head of Digital Wellbeing. Her team explores digital wellbeing and human relationships with technology. Rose's talk was entitled "Digital Wellbeing at Google"
James Williams writes about the philosophy and ethics of technology. He is particularly interested in advancing freedom of thought and wellbeing in environments of highly persuasive design.
His first book, Stand Out of Our Light: Freedom and Resistance in the Attention Economy, was published in June by Cambridge University Press as an outcome of the inaugural Nine Dots Prize, which he won in 2017. The Observer hailed it as 'a landmark book,' Financial Times described it as 'an absorbing and deeply disturbing book, and TechCrunch called it 'an instant classic in the field of tech ethics.'
Additionally, the President of Princeton University recently selected Stand Out of Our Light as this year's 'pre-read' book, which all incoming Princeton students will be assigned to read before commencing their studies.
James received his PhD from Oxford, where he studied at Balliol College and the Oxford Internet Institute, under Professor Luciano Floridi. James continues to be a research associate at the OII's Digital Ethics Lab and has also been a visiting researcher at the Oxford Uehiro Centre for Practical Ethics, a tutor in the Oxford Computer Science department, and a visiting fellow at the Centre for Research in the Arts, Social Sciences, & Humanities (CRASSH), University of Cambridge.
Previously, James worked at Google for over ten years, where he received the Founder's Award, the company's highest honor, for his work on search advertising. He is also a co-founder of the Time Well Spent campaign; a consultant across industry, academic, non-profit, and governmental sectors; a frequent commentator on technology issues in the media; and has written on technology topics for The Observer, WIRED, and other publications. Prior to his professional and academic work, James earned a master's in product design engineering and an undergraduate degree in literature.
Ian MacRae is the director of market intelligence at the UK Office of Ocommunications (OfCom). Ian's presentation was titled "Connected Behaviour In A Constantly Connected World"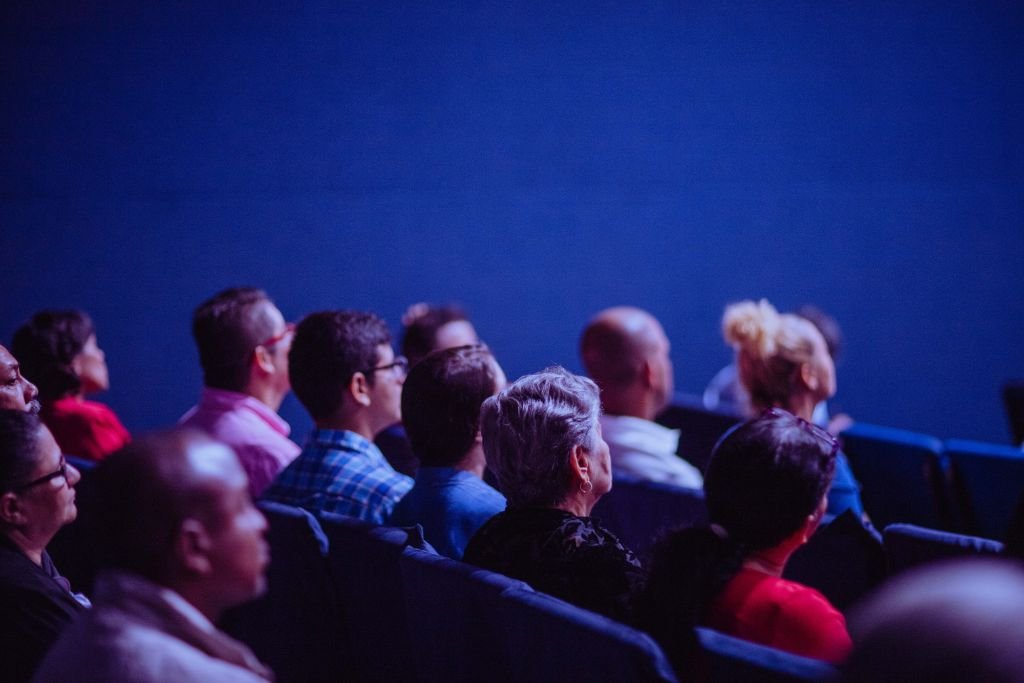 New This Year.
Deep dive sessions focused on innovations in the digital wellbeing sphere with pracitcal workshops and technical labs
New event tracks: themed tracks will encourage greater opportunities for connection with people from different industries and skill sets
Live podcasts with speakers available for attendees to download online
Faclitated networking: Opportunities to make new connections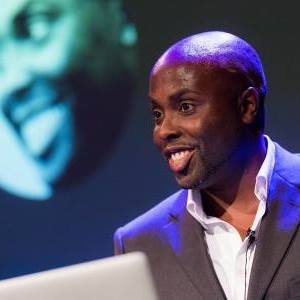 Dr Lawrence Ampofo is the founder and CEO of Digital Mindfulness, helping people around the world better engage in the worlds of digital wellbeing and responsible innovation.
Responsible Innovation I Emerging Technology I Tech Risks I Human-Centred Design I Events & Conferences
Nichol Bradford is fascinated by human possibility and how technology can help individuals expand their mental and emotional capacity.
She spent the last decade exploring these ideas in the online game industry, serving as a senior executive with responsibility for strategy, operations and marketing for major brands that include: Activision Blizzard, Disney, and Vivendi. Most recently she managed the operations of Blizzard properties, including World of Warcraft, in China.
Now, as the CEO of the Willow Group and Executive Director of the Transformative Technology Lab, Nichol is applying those same skills to the realm of elevating psychological well-being. At the TTL, she supports entrepreneurs and innovators leveraging tech to support mental health, emotional wellbeing, and human flourishing. TTL is the nexus point for Transformative Technology for the academic, industry, and public sectors. Willow is a transformative technology consulting company focused on employing rigorous scientific research to develop training protocols, hardware and software that can produce a reliable and positive change in the human experience.
Gaia Bernstein is the Technology, Privacy and Policy Professor of Law at the Seton Hall University School of Law in the United States. Professor Bernstein will talk about her forthcoming book "The Over-Users: Technology Addiction and the Illusion of Control."
Professor Bernstein spearheaded the development of a nationally renowned outreach program, which educates students and parents about over-use of screens. She is also the Director of the Institute of Privacy Protection and Co-Director of the Gibbons Institute of Law Science and Technology at Seton Hall.
Her presentation titled: The Illusion of Control and the Roads that Lie Ahead, shatters the illusion that we are the choice-makers over our time. It illustrates how we have never made an autonomous decision to spend so many of our waking hours on our screens. It also breaks the illusion of self-responsibility and self-help methods to limit screen time. Instead, it places the
responsibility on the technology industry to design products that do not entice users for excessive use. The presentation will point that the Coronavirus pandemic exposed the face of a technology dominated future. These times are fraught with re-examination of our relationship with technology. It will examine the past: the battles against cigarettes and obesity and more recently the privacy wars to draw a map for the legal future that could lie ahead for technology companies. It warns that today only immediate real substantive design and business model changes could prevent an onslaught of legal challenges lead by a popular movement to curb over-use.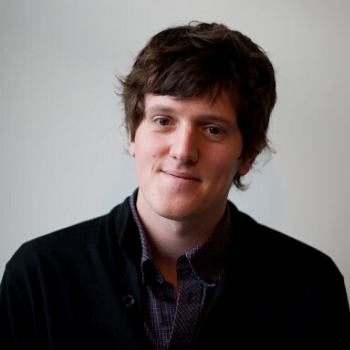 Filippo is a designer, artist and researcher, exploring the interaction between people and technology, at individual and collective levels.
Filippo currently works for the BBC, re-thinking how audiences engage with information, entertainment and education.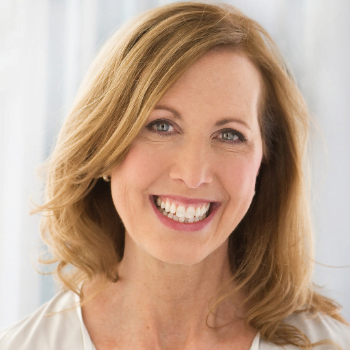 Amy is a seasoned leader that provides businesses with the clarity and alignment they need to grow, serve customers, engage partners and fulfill employees. As both consultant and executive, she has developed and implemented innovative growth strategies for organizations large and small, deeply rooted in customer and marketplace insight. Throughout her career, Amy has devoted her energy to the development of the next generation of women.
Currently, she is focusing on her startup Daily Haloha. Daily Haloha is a global collaborative experience platform to connect us more deeply to ourselves and others, every day. Her mission is to rekindle empathy.
Her work in business strategy, women's leadership, and now her empathy app is all connected by the belief that we need to see and hear each other.
Amy graduated Summa Cum Laude and Phi Beta Kappa from Duke University with a BS degree in Computer Science and Economics.
AMY'S STORY
"I have always cared deeply about social wellness. The way our relationships with those around us and our broader sense of belonging affect our wellbeing, and how in turn, it affects our own actions towards others.
In 2017, I recognized that our social wellness was increasingly strained by polarization and drained by social media. And while in the midst of a notable career in management consulting, financial services, and women's leadership, I participated in a sticky note project in the NYC subway that sparked an idea. I saw how a collaborative public experience can unite thousands of anonymous strangers in an uplifting moment of shared humanity. I imagined how this type of social magic could be unleashed through a digital platform. I decided to pivot and focus on solving the twin problems of social isolation and loss of empathy. My tech startup, Daily Haloha, was born.
Launched in 2019, Daily Haloha has connected thousands of loyal followers around the world. It's a collaborative experience app based on a single daily question designed to inspire reflection, curiosity, and compassion, and to reveal our big human story."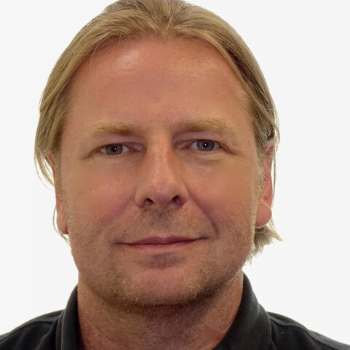 Chester King has a 27 year career in marketing, sport and since 2015 in Esports. He has worked at Wembley, Lord's and has co-owned Stoke Park Club since 1993. In 2016 Chester founded the British Esports Association, the national body for esports in the UK and is their CEO.
In 2019 Chester created the London Royal Ravens, the UK's Call of Duty League franchise, with ReKTGlobal (owners of ROGUE) and is a co-owner.
Chester was appointed a member of the International Olympic Committee's 'Esports and Gaming Liaison Group' in April 2019. And he was appointed a member of the board (volunteer) of the Global Esports Federation in December 2019, of which he is the Chair of the Education, Culture and Wellness Commission and sits on the Membership and Technical Commissions with TenCent.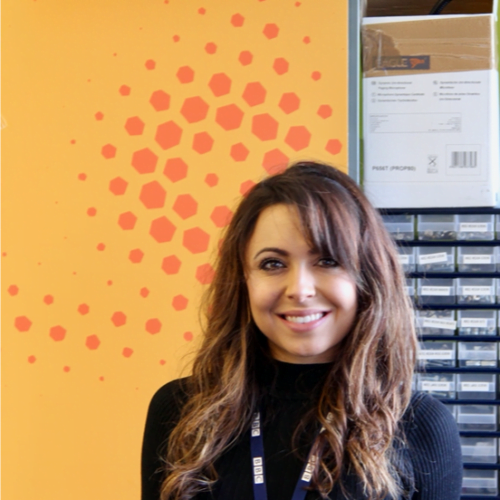 Lianne Kerlin is a research scientist at BBC R&D, who is deeply interested in the impact of technology on people and society. She leads R&D human values; work that puts audiences' core values at the heart of shaping future media services. By providing psychological insight and actionable tools, she helps to guide meaningful innovation, value driven decision making, and new ways to measure value in a digital world.
Jasmin Khan has spent the past decade immersed both in tech and mindfulness, having worked at Google and Twitter, while establishing a practice and training extensively in Eastern embodiment and psychological methodologies. Jasmin Khan now produces creative technology and program manages innovation teams in the UK, Europe and the Middle East. She is a certified yoga and meditation teacher, a coach, trained in contemplative psychology, restorative and compassion-based practices and embodied principles.
Creative Technology I Agile Teams I Meditation I Embodiment I Compassion-based Practices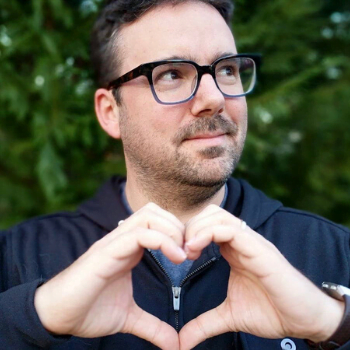 The impact of technology—both positive and negative—on the modern workplace has been a fascination for Robby throughout his career as a designer, developer, user researcher, product leader, and executive for tech startups
Most recently, Robby was the CEO of RescueTime, a personal productivity company that helps people make the best use of their time so they can focus on their most important, meaningful work.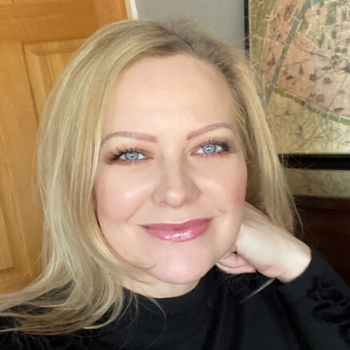 Catherine McAllister is head of Safeguarding and Child Protection in the BBC Children's department with special responsibility across the BBC for online issues to do with children. Catherine's main role is to help make sure that the programmes and online content produced are suitable and appropriate for younger audiences.
As part of this event, Catherine shares with us her perspectives on child digital wellbeing and the new Own It app.
Vikram Mansharamani is a lecturer at Harvard University and the author of Boombustology: Spotting Financial Bubbles Before They Burst. A frequent commentator, his ideas and writings have appeared in Fortune, Forbes, the New York Times, and many other publications. LinkedIn listed him as the #1 Top Voice for Money, Finance, and Economics for both 2015 and 2016, and Worth magazine profiled him as one of the 100 most powerful people in global finance in 2017. He holds a PhD and two master's degrees from MIT as well as a bachelor's degree from Yale University, where he was elected to Phi Beta Kappa.
Professor Miah's research focuses on the promise and peril of new technologies and his career has spanned the areas science, technology, art, media, and culture. A passionate communicator, he believes that we need to unravel the future by examining the ethics and morality of our options. His interest in technology is born out of a desire to understand what happens to humanity in a world where digital and biotechnological innovations rapidly transform how we live. Author of 10 books and over 150 academic articles, he is also a frequent media commentator and has written for the Washington Post, Vogue, BBC, Wired, and many other outlets.
Howard Nuk is an industrial and product design leader, entrepreneur, inventor, speaker, and co-founder of Palm Ventures Group, Inc. In 2016, Howard Nuk and Dennis Miloseski co-founded the San Francisco-based startup Palm Ventures Group. Nuk and Miloseski also brought on NBA champion Stephen Curry as a strategic investor and advisor to Palm. The new Palm brand and their first phone also named "Palm" launched in November of 2018 with exclusive partner, Verizon. Prior to Palm, Howard was Vice President of Industrial Design at Samsung Design America. Nuk developed new mobile tech products, including the Samsung wireless earbuds - Samsung Galaxy Buds, Gear IconX, Gear IconX 2018, and Gear Circle;
Samsung wrist wearables - Samsung Gear Fit 1, Gear Fit 2, Gear S, and Gear S2. Nuk also designed the Samsung Level headphones lineup, and Samsung Galaxy View products.
Dennis is Co-Founder at Palm. Dennis is an industry product leader and entrepreneur with over 20 years experience bringing technology and lifestyle products to market for some of the most renowned brands in the world. As Vice President, Head of Studio at Samsung Design America and Head of Samsung Mobile UXCA, he served as a global design leader at Samsung with a focus on new category creation in consumer lifestyle products. Dennis drove the launch of over 15 new category products across mobile, wearables, smartwatches, fitness, and audio categories. Prior to Samsung, Dennis was part of the design leadership team at Google. Dennis managed the user experience teams responsible for launching end-to-end experiences for products such as Gmail and Google Apps. During his later tenure at Google, he was Head of Design for Special Projects across Google's hardware programs at YouTube, TV, and Chromecast projects. He earned a degree in design at the Art Institute and is a graduate of the Harvard Business School executive leadership program.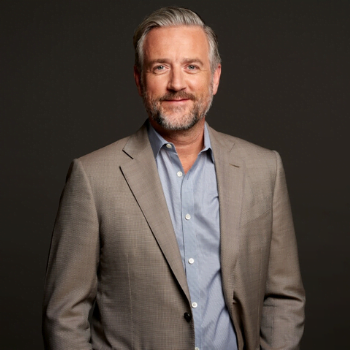 Gary Moon is the Managing Partner of Nfluence Partners. Spun out in 2018, Nfluence was originally founded in 2011 as the Technology, Media & Telecom (TMT) group at Headwaters MB. Gary and his partners built Headwaters into a top 5 technology-focused boutique Investment Bank ranked by closed transactions in 2017. Over the past 12 years, Gary and the Nfluence team have completed nearly 200 transactions, repeatedly demonstrating tenacity, creativity and effectiveness on behalf of their clients. Prior to joining Headwaters, Gary was the Managing Director of Europe for Ridgecrest Capital Partners, a Boutique Investment Bank focused on Technology Mergers & Acquisitions. In this capacity, Gary led the efforts of the firm in growing the European practice which ultimately comprised a significant percentage firm's revenues.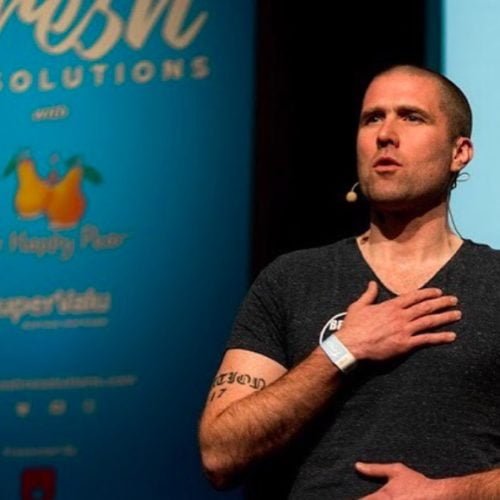 How I got started with Wim Hof
It was late and dark. I was sitting on the floor waiting for the printer to finish printing my Wim Hof Method 10-week course manual. "I'll give this a go when I'm waiting," I thought, clicking the play button. "What's he saying? Breathe fully in, and what? Let go." I started doing this breathing and I immediately knew I had found something special.
Back then, my life was harder. I was exhausted most of the time. I was happy, but run down. Four young children are hard to raise. I was trying to be a great father, a great husband, keep my career going, while starting a new one. My health was good, but the strain was starting to show.
I stared at the screen. The benefits said: deeper and better sleep, more energy, improved health and more. Josie my wife was looking over my shoulder. She saw: reduce stress, deal better with grief and trauma. "Right, we're trying this Wim Hof Method."
Within a few days things had changed. We both woke up bright, alive and laughing. We were enjoying ourselves again. The constant grind of nappies, bottles, crying, work (and doing it all again) didn't disappear. But, our old tired selves did. Instead, they were replaced with two people who felt full of oxygen, energy and love. Some days, I felt so full of energy I thought: "If I jumped up now, I think I could fly through the roof."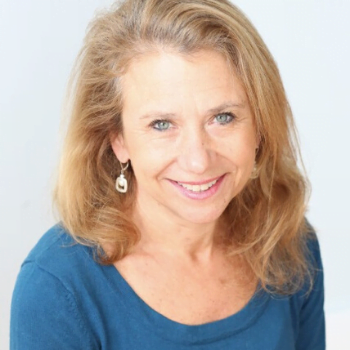 In 1997, when Susan Reynolds, M.Ed, a life-long educator and Co-Founder of LookUp.live, witnessed the promise and peril of the Internet, she became deeply concerned about technology's role in students' lives. After 22 impassioned years working in digital wellbeing, mindfulness, and youth mental health, she came to an aha moment. Nearly 100% of all solutions to mitigate digital overload and 24/7 connectivity were designed by adults. No one was asking Gen Z for their solutions. In response, Susan launched LookUp.live, a nonprofit incubator that exists to improve mental health and wellbeing by empowering youth to design solutions and create a global social movement to reverse the negative effects of digital overload, find balance, and embrace "the humanness of things." Together, with its academic partners, LookUp discovers, invests in, and accelerates youth-led solutions into its virtual incubator where students receive support from LookUp's esteemed network of mentors, advocates, and professional advisers. Susan is also the Co-Founder and Director of Youth Advocacy for the Digital Wellness Collective. She graduated with a BA from Dartmouth College and M.Ed from Tufts University.
Tyler Shores is Manager of the ThinkLab at the University of Cambridge. His work and research focuses on digital distractions, digital wellbeing, and the impact of digital technology in everyday life. Tyler has published on social media, online culture and philosophy; he has also previously worked at Google and the Authors@Google program, nonprofit education, and worked in online education at Stanford University.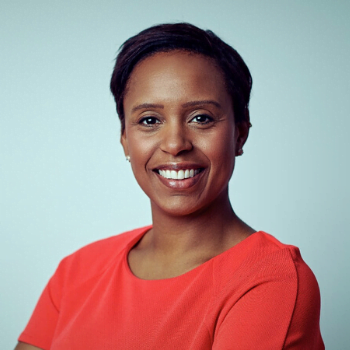 Marteka Swaby has over 15 years experience consulting, coaching and mentoring to build resilience & improve emotional wellbeing. Founder of Benevolent Health & Psychotherapist. Marteka is using both her clinical expertise and digital to deliver a range of online summits and training programmes to increase awareness of mental health.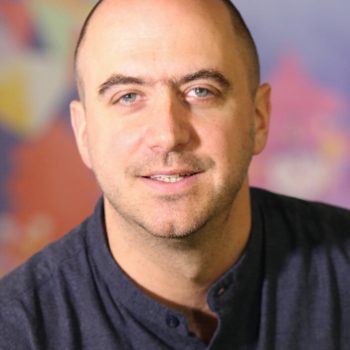 Rich is Chief Growth Officer at Moshi, the #1 sleep and mindfulness app for kids which has made over 100m bedtimes better for families since launch. Early in his career in the mid-2000s he helped launch meditation and mindfulness into mainstream culture during his time with the UK's #1 wellbeing event, the Mind Body Spirit Festival.
Ken Sinclair is the founder / publisher / owner of AutomatedBuildings.com, an online magazine and web resource providing the news as well as connection to the rapidly evolving industry that automates and implement truly intelligent, integrated buildings.
AutomatedBuildings.com has entered its 21st year as an online magazine and web resource. We provide the news and connection to the community of change agents that are creating our present definition of smart, intelligent, integrated, connected, green, and converged large buildings.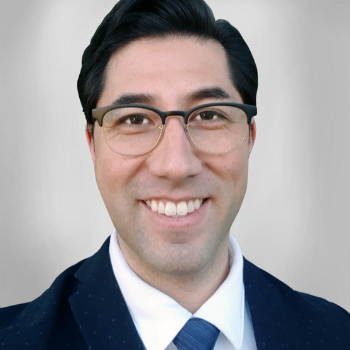 Nicolas Waern, also known as the Smart City Shaper, helps decision makers to create a path to excellence in a Smart City context, predicting what the world might do a week, a month, a year from now.
Nicolas has a comprehensive understanding of the Smart Building space, a Digital Twin and IoT specialist, coupled with a background in strategy, management consultancy and Entrepreneurship. Nicolas knows for real what it takes to get started, get going and succeed with corporate strategies, enabling companies to create the future they want to see, believing it's the data companies don't have and don't use, that will change their life for real.
Nicolas is the person to call if it's anything that deals with innovation in a Smart World context, with problems that no one can solve, simplifying complexity, and just getting holistic future-proof advice in a fast-moving future based on a global understanding of technology and business.
Jane is a former lawyer who has spent her career specializing in venture capital. She ran a fund for a couple of decades and oversaw investments in start-up/early stage companies in a broad cross sector of industries.
With first-hand experience of the world of cut-throat competition, individualism and isolationism, and having seen the impacts of those paradigms amplified by technology, she founded Peacebeam in 2016.
Peacebeam is a digital publisher working at the intersection of technology, wisdom and interconnection. Jane is passionate about reimagining the role of the entrepreneur and the company and creating a new economic story by experimenting with value and capital. She is pioneering Kindness Capital at Peacebeam and has recently authored The Path of the Entrepreneur, Understanding Your Shadow, for the London School of Economics accelerator LSE Generate.
Jane sees that in order to traverse the challenging times we live in there needs to be an evolution from the pursuit of individual wellbeing to the pursuit of collective worldbeing and believes that understanding the 'technology' of kindness and its creative power is the pathway to a saner future for the planet.
Nina Hersher is CEO and Co-founder of the Digital Wellness Collective, a global trade association of Digital Wellness experts and organizations collaborating to enhance human relationships through the intentional use and development of technology. Hersher is an international speaker and leading expert in Digital Wellness, holding a specialized MSW from Washington University in St. Louis in Norms of Connectivity and Reconceptualizing Human Development in the 21st Century, and holds additional credentials as an Oasis in the Overwhelm Facilitator, Teen Outreach Program Facilitator, and Meditation Teacher. Hersher specializes in Digital Wellness seminars, retreats, and advising tech companies. Hersher is a core teacher on the first Digital Wellness Certificate course and is Founder of Evolving in the Digital Age™ Consulting, dedicated to best practices in mental health in a fast-paced world. Most recently, Hersher's work was featured at Spotify and in publications including The Stanford Social Innovation Review, Al Jazeera, and Voice of America.
Amy Blankson, bestselling author of The Future of Happiness, is the only person to receive a Point of Light from two sitting US Presidents. After graduating from Harvard College and Yale School of Management, she has focused her work on understanding how to cultivate happiness in a digital era. She is a co-founder of the Digital Wellness Collective, a member of the UN Global Happiness Council, and is currently working with the IEEE to create standards for well-being in the creation of artificial intelligence and emotion awareness. Most recently, Amy has shared her thought leadership as a speaker at TEDx, as a regular contributor for Forbes on Women, Technology, and Leadership, and as a featured professor in Oprah's Happiness course.